TotalFinder
TotalFinder brings tabs to your native Finder and more!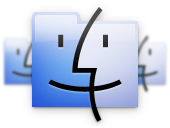 TotalFinder with Friends
Find two friends and buy TotalFinder together. For $36 you get one TotalFinder license for yourself and 2 free license links (coupons) to be forwarded to your friends.

TotalSpaces
TotalSpaces is a desktop manager that enables you to navigate using a grid of spaces, for OSX Mountain Lion and Lion.